---
Untitled #40
, $219
SERIES 3_03_03_2023
Vintage Wrangler's denim, distressed, pockets removed.
Size M/L
Inquire for custom order.
︎
---
Untitled #41, $189

SERIES 3_03_03_2023
Vintage Jacquemus distressed button-up shirt.

Size L



---
Untitled #43, $63

SERIES 3_03_03_2023
In collaboration with Herok.

Resin, 2 x 3in, 6.4oz.



---
Untitled #44
, $1259
SERIES 3_03_03_2023
Equipment nicknamed "Trap" and invented for SERIES 3_ to distress garments.
Wood, painted black, 36 x 48 x 1.375in, 62lb (46lb without nails).
The nails have been removed for safety, but may be included in the packaging for re-installation upon request.
Inquire for purchase.
---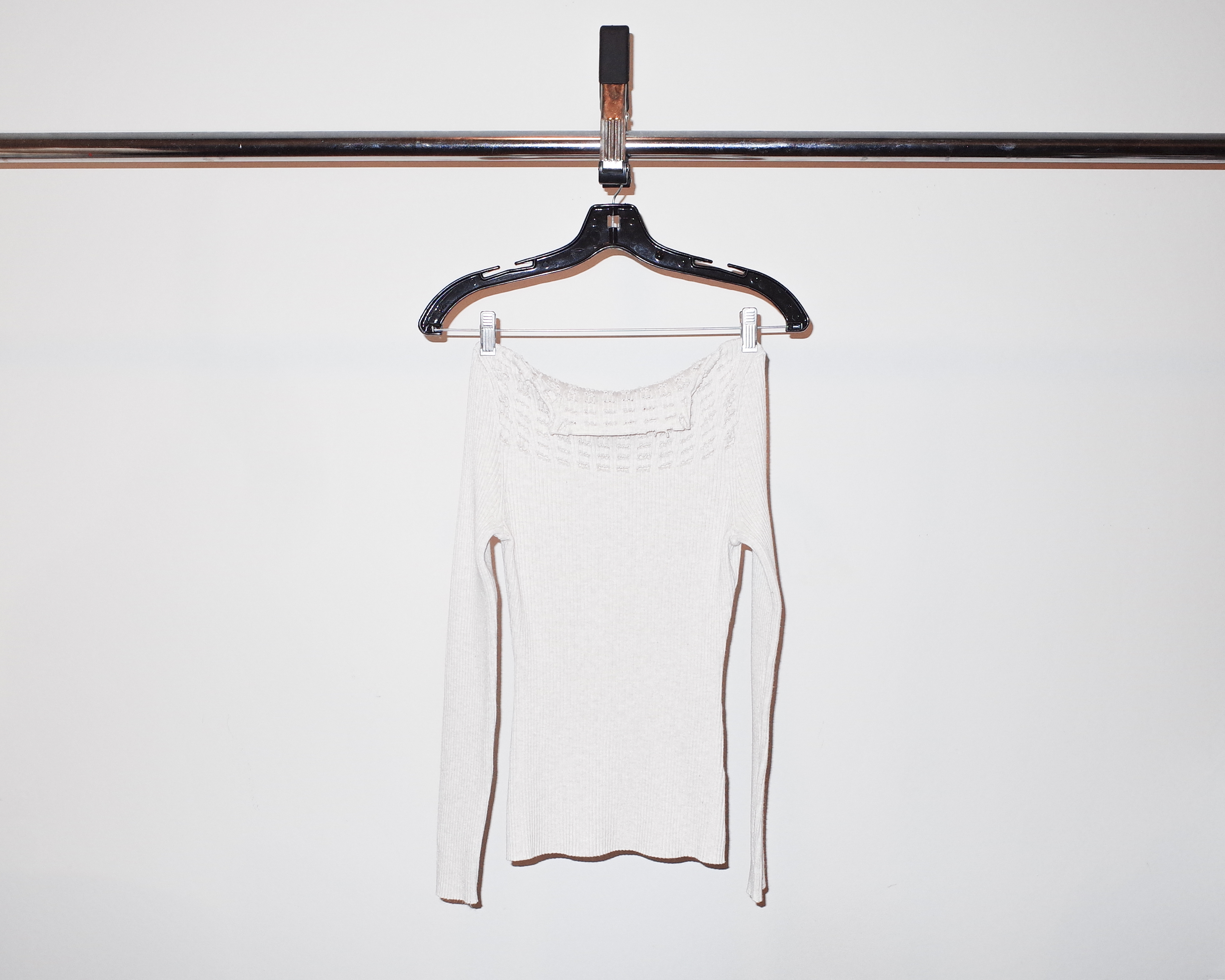 Untitled #45, $89

SERIES 3_03_03_2023
Distressed mock neck.

Size XS



---